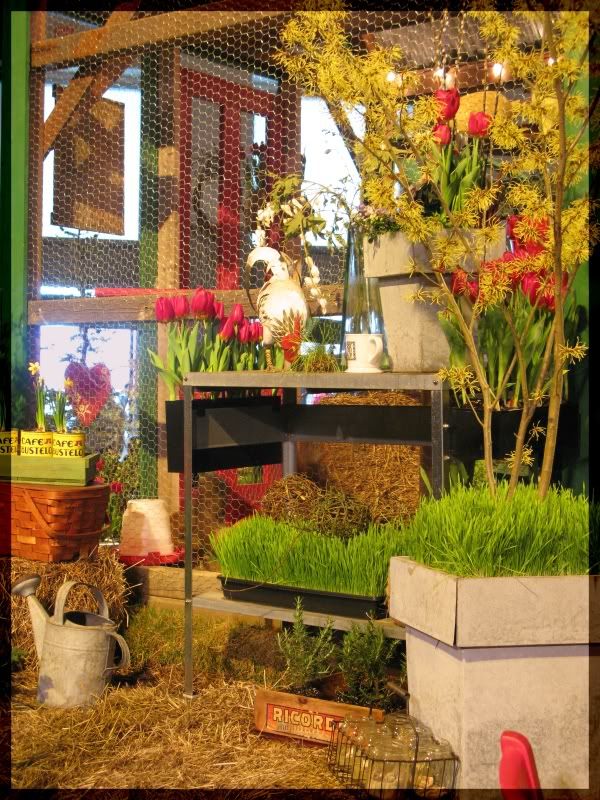 Country Garden
I met my Chris around April, so each year I stop and look at everything we've accomplished together and how much I love this man. When I first met him, he was this straggly and bushy American boy with eyes that changed between green and blue and gray. I was appalled at the idea of kissing a beard and yet I learned to wrap my fingers in the curlies of his chin and pull him closer for a big ol' smooch. He's my super hero and I'm proud to say it. My computer goes *blip* and BAM he fixes it. An heavy box to bring to the basement, TA-DAAA! He takes care of it. Even when he makes fun of me for being unable to reach something high up (I'm 5'7), he's still my hero as he reaches up and I tickle him indignantly.
In the first years following our meeting, I was caught up in a cavalcade of American fast-food and a family who was food-dysfunctional, my dear mother in law came a long way from oatmeal nights and I love to help her anytime she asks me to. There's still hope for Pizza Dave but Chris of all people, has morphed into a proud Foodie who eats cheesehead and scrape roasted garlic on his bread. My man who was once *allergic* to about anything and could only survive on chicken patties and steak-umms. He says he can't remember last time he bought those and makes a sad face but I know he appreciates everything we cook.
The Prayer Tree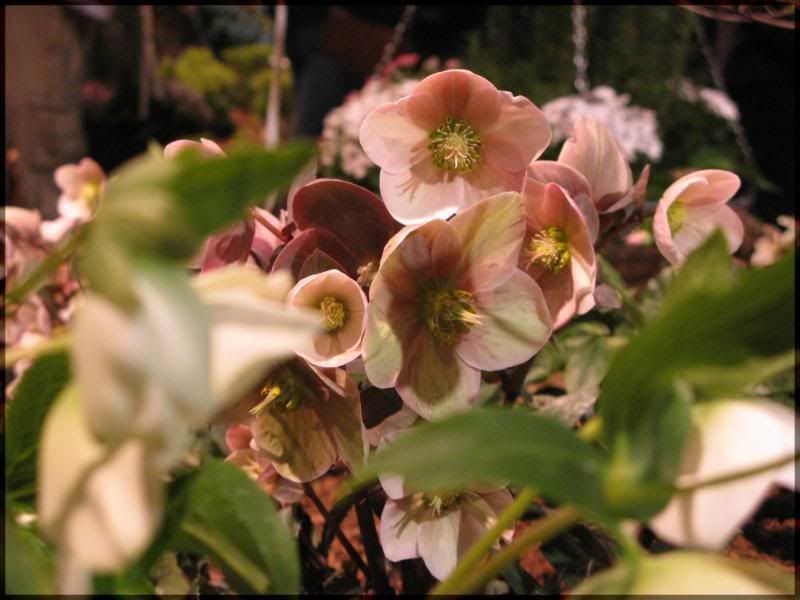 Helleborus Niger "HGC Josef Lemper Lenten Rose"
St-Patrick's day is coming so cabbage and brisket is on sale so what better way to save money and make tasty food but to follow the trend. I was tempted to make a traditional *corned beef and cabbage* but I found this Guinness Brisket recipe and I'm a huge fan of stuffed cabbage so we'll go with that, maybe we'll get invited at Tracy's for the traditional stuff, she's a big fan of it. For leftovers, I'll be making a potato and brisket pie, the name says it all. It's a different version of the salmon and potato pie I make but I have the feeling it stinks as much. (Funny story that, actually.)
I meant to mention that two weeks ago I went to the flower and garden show in Providence and one of my favorite part is the shopppiinngg!
The Crimson Lio
n
, who are out of Westfield, Ma, was present and I bought a big jar of raspberry and jalapeno jelly, oh-so-tasty. It made my mouth tingly from the hot sweetness and Chris bought a jar of habanero death salsa that made my mouth go numb, I love the show with the pretty flowers, it's a breath of fresh air in the dreary February.
Victorian Tea Time
I'll be back with a cooking post this week, I promise.
XxXoo